What Is The Standard Credit Card Dimensions?
Frankie Walls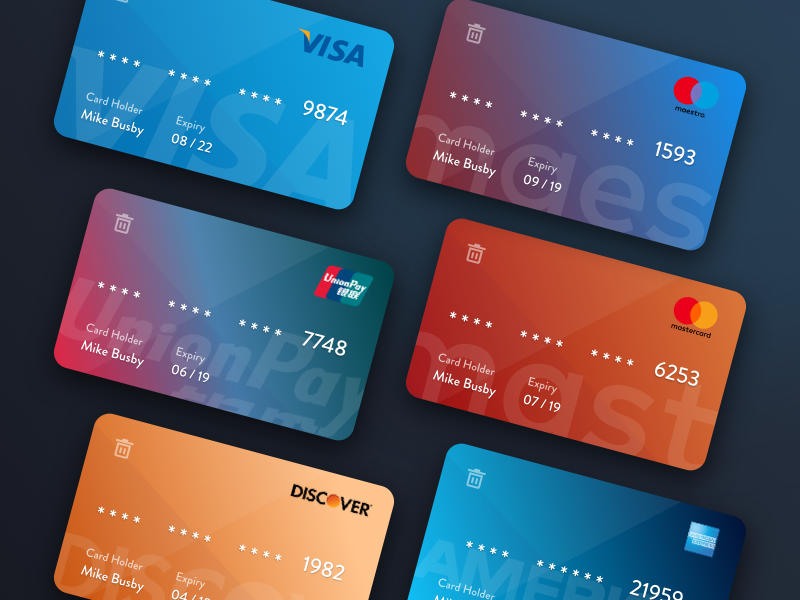 We all use credit cards daily. But have you ever critically analyzed your card? A typical CC would have the logo of the issuing firm or bank, the card number and hologram. It would also have the card holder's name and the logo of the credit card network amongst others. However, have you ever bothered about credit card dimensions?
All credit card dimensions are one and the same
It may interest you to know that ATM, debit and credit cards are all categorized as "ID-1" which is in line with ISO/IEC 7810#ID-1 standards. According to this standard requirement, all ID-1 categorized cards including credit cards should measure at 85.6 mm x 53.98 mm. This is the standard credit card dimensions with the length being approximately 3.375 inches while the width is 2.125 inches. This is why when you put an ATM card and credit card side-by-side, you would hardly notice a difference. As an international standard, the credit card in the U.S would have the same dimensions as that in Africa, Asia, Europe, and Oceania.
Standardized credit card dimensions, thickness, and weight
Apart from the standardized credit card dimensions, credit cards all weigh the same. The standard thickness of a credit card is 0.76 mm or 0.03 inches and this is regardless of where it is issued. Credit cards may be made in plastic or metal. If plastic is used to make the card, then the weight should be exactly 5 grams. However, if the CC is made of metal it should weigh approximately 28 grams. Credit cards also come with rounded out corners and these have a radius of between 2.88 and 3.48 mm.
The usefulness of credit card dimensions
The standard credit card dimensions make it easy for holders to carry multiple credit cards at any given point in time. Credit cards may be slotted into wallets, handbags or specialized cardholders. With a uniform dimension, carrying credit cards about is so much more convenient.